Tennis Balls

Our tournament quality, pressurized tennis balls are handmade in England by a small, family run company that has been making balls for over 80 years and crossing 3 generations. After many iterations the tennis ball found what was then its ideal form: a ball made of a rubber core encased in white or black melton, a tightly woven and felted fabric. For nearly a century, tennis balls were white or black and it wasn't until 1972 that they took on their bright neon hue, since tracking a white ball on color television proved rather difficult.

Of course, 24 years after even Wimbledon made the switch, the Rodakis Open is still played with white balls, which is really the only reason it isn't broadcasted live on BBC.



Push Elephant

Our little elephant wiggles if you push his base and since you'll eventually get bored by that he's also fantastically looking on a shelf, a desk or a Lancia HF dashboard.


Push puppets were invented by the Swiss Walther Kourt Walss in 1926 who produced them in the Ticino region under his Wakouwa brand before moving production to the Ore Mountains, where our wood carver makes them since 1954 in the third generation.

26.– CHF
Handmade in the German Ore Mountains with a height of 7cm



Kennedy Bookband
The exceptionally practical bookband we created for Athens biannual journal of curiosities, the
Kennedy
magazine, is a gem of a product inspired by daily life on the Académie Rodakis campus, allowing you to carry books and other loose ends with dignity. It wont hold your life together, but it sure does help the impression.
20.— CHF
The elastic textile bands are Swiss made, limited to 100 pieces in total, 5cm wide and available in two circumferences, the larger one fitting up to 4
Kennedy
issues.
The Traveler's Backgammon
Backgammon is believed to have originated at around 3'000 B.C. in Mesopotamia and is the oldest known recorded game in history. It's popularity increased again in the 1960's due to the efforts of Prince Alexis Obelensky who organized the first Official Backgammon World Championships in the Bahamas, the winning of which became backgammon's highest honour.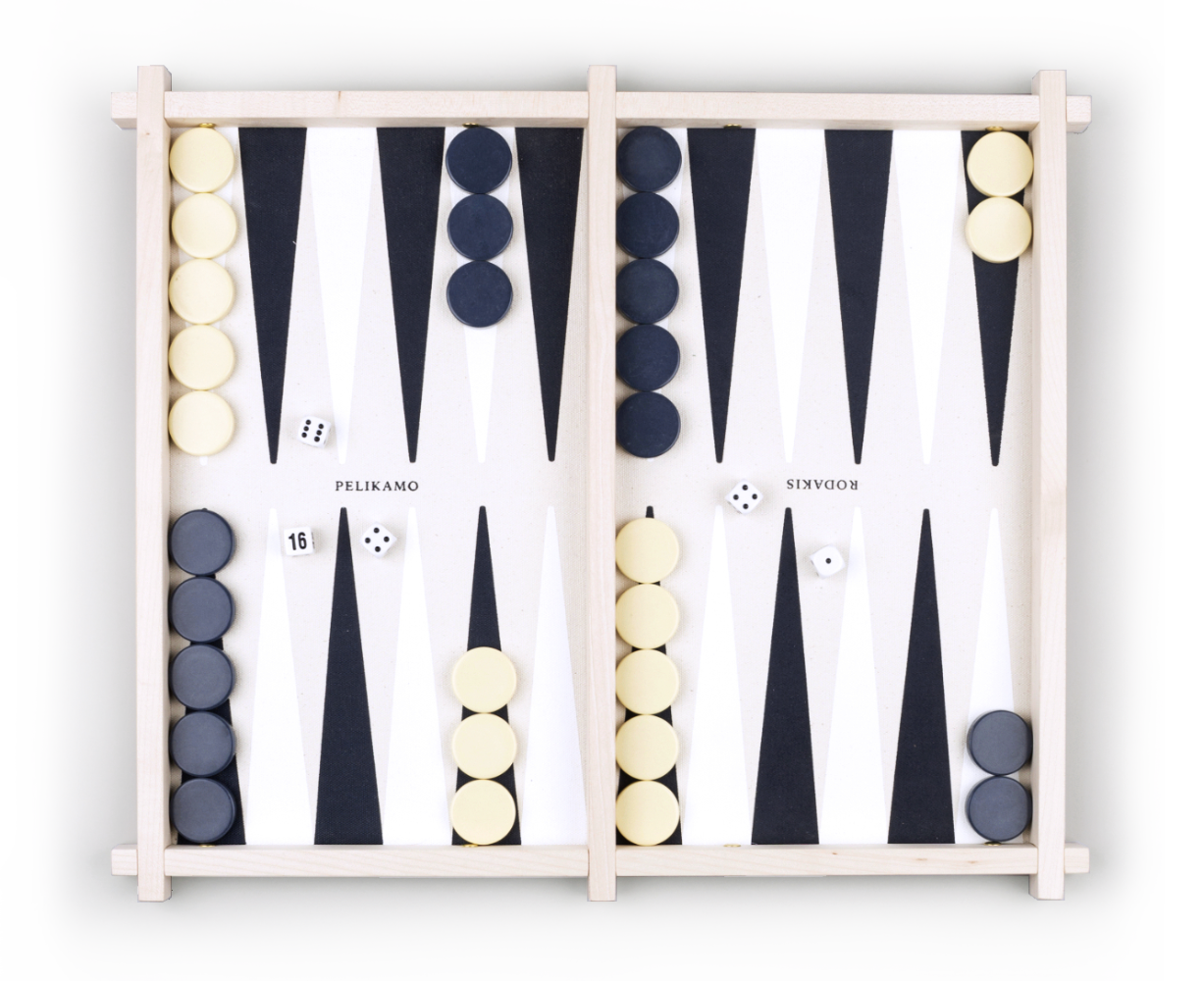 Our traveler's version designed for Pelikamo is rollable and entirely handmade in Switzerland of heavy canvas and beech wood with brass details. At an unfolded 44x55cm it's perfect for a serious game whilst still being easier to pack than traditional cases.

— Swiss Made
— Beech wood & canvas
— 8x65cm rolled


279.— CHF



1993 Swatch Fritto Misto by Nathalie du Pasquier
Nathalie du Pasquier (*1957) is a Milan-based artist and designer mostly known for her work as a founding member of the
Memphis Group
. Her early body of work includes furniture, textiles, clothing designs and jewelry in addition to iconic work in decoration and patterns. Since 1987, she has consistently dedicated herself to painting... and a Swatch.
NOS 34mm Gent with box
120.– CHF
1991
Swatch Neo Wave
Reference SCJ100
NOS with box
220.– CHF
1991
Swatch Flash Arrow
Reference SCL100
NOS with box
220.– CHF
1993
Swatch Jelly Stag
Reference SCK104
NOS with box
220.– CHF