Palma:
Animated By The Same Light

Texts: Joan Miró & Josep Lluis Sert
Photography: Pascal Alexander


In 1954, after years of incessant travel, Joan Miró settled down in Mallorca and began an intense correspondence with Josep Lluis Sert on the design of his new studio. They met in the early 1930s and long-lasting personal and professional ties were forged, based in particular on their desire to integrate art with architecture and their interest in simplicity as a means of capturing the very essence of things. For Miró's studio, a turning point in his career, Sert maintained the importance of function by avoiding the limits of functionalism and emphasizing a more sculptural and visual architecture true to his idea that architecture itself can become a sculpture.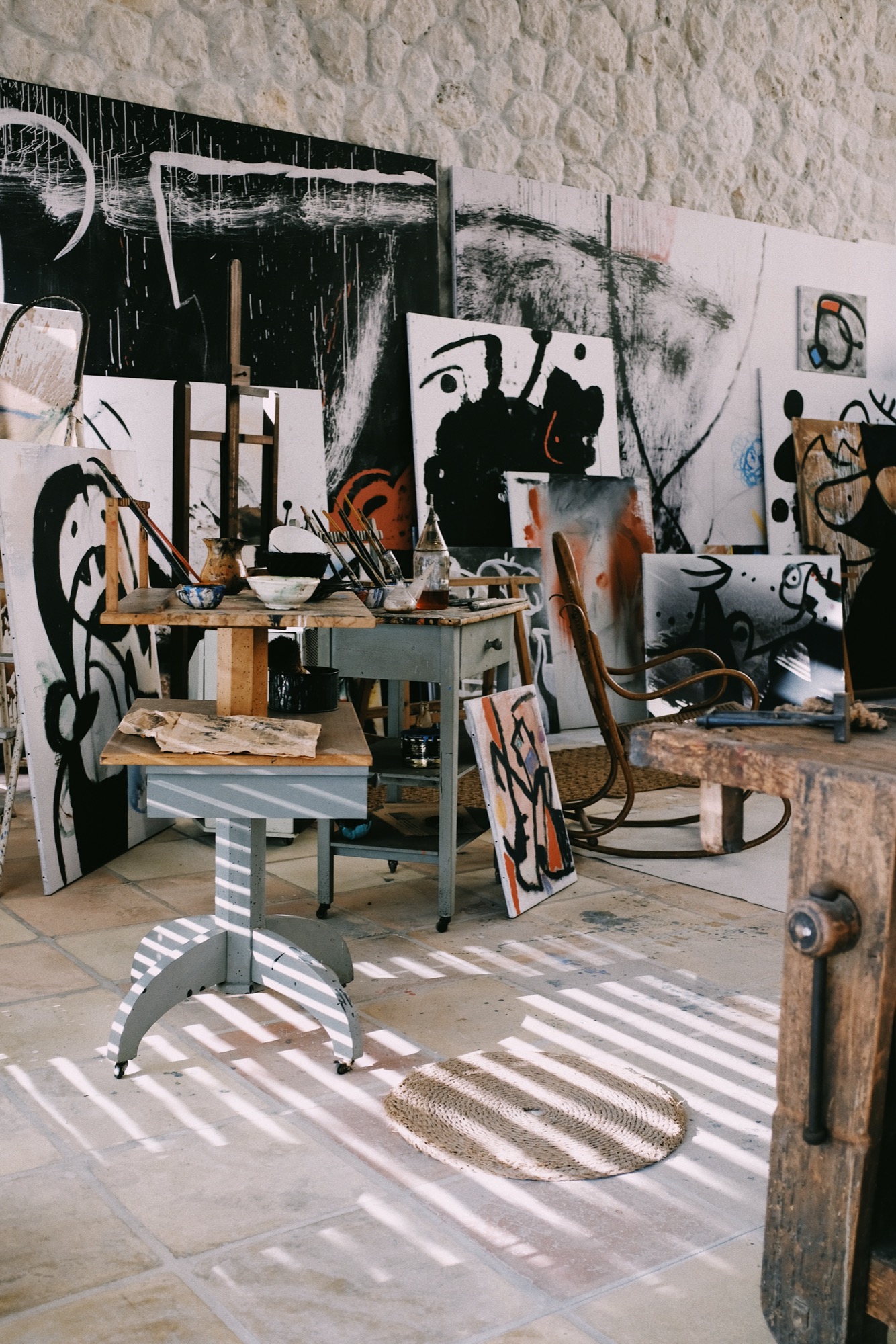 Barcelona, January 18, 1954

Dear Josep Lluis,
I've been awfully busy over the past few days with Pierre, Patricia, and Maeght visiting; now I can finally relax a bit. The ideas you sent me in your letter of the 9th of this month strike me as very appropriate, and will make the building even more beautiful. What I would suggest is that you take into account the climate in Mallorca. It's hot in the summer, and the studio has a large surface area, which is difficult to heat, particularly bearing in mind that I start working very early in the morning. Even if I work on small pieces, there will be where I do all my painting, to set the mood. We were just in Palma for a few days and everyone is working hard. Enric thoroughly agrees with everything you tell him. You know how respectful he is; he wouldn't dream of changing anything without checking with you previously. The engaged couple are very happy, and we are all very pleased to know you'll be visiting this summer. Now I'm making arrangements for sending the latest canvases to Paris and NY. Once that's done, we'll go spend a few days in Montroig to get some ceramics under way. Towards the end of this month or early February Pilar and I will be going to Paris for two months. I'll keep you posted about our whereabouts.
Much love to you and Moncha,
Joan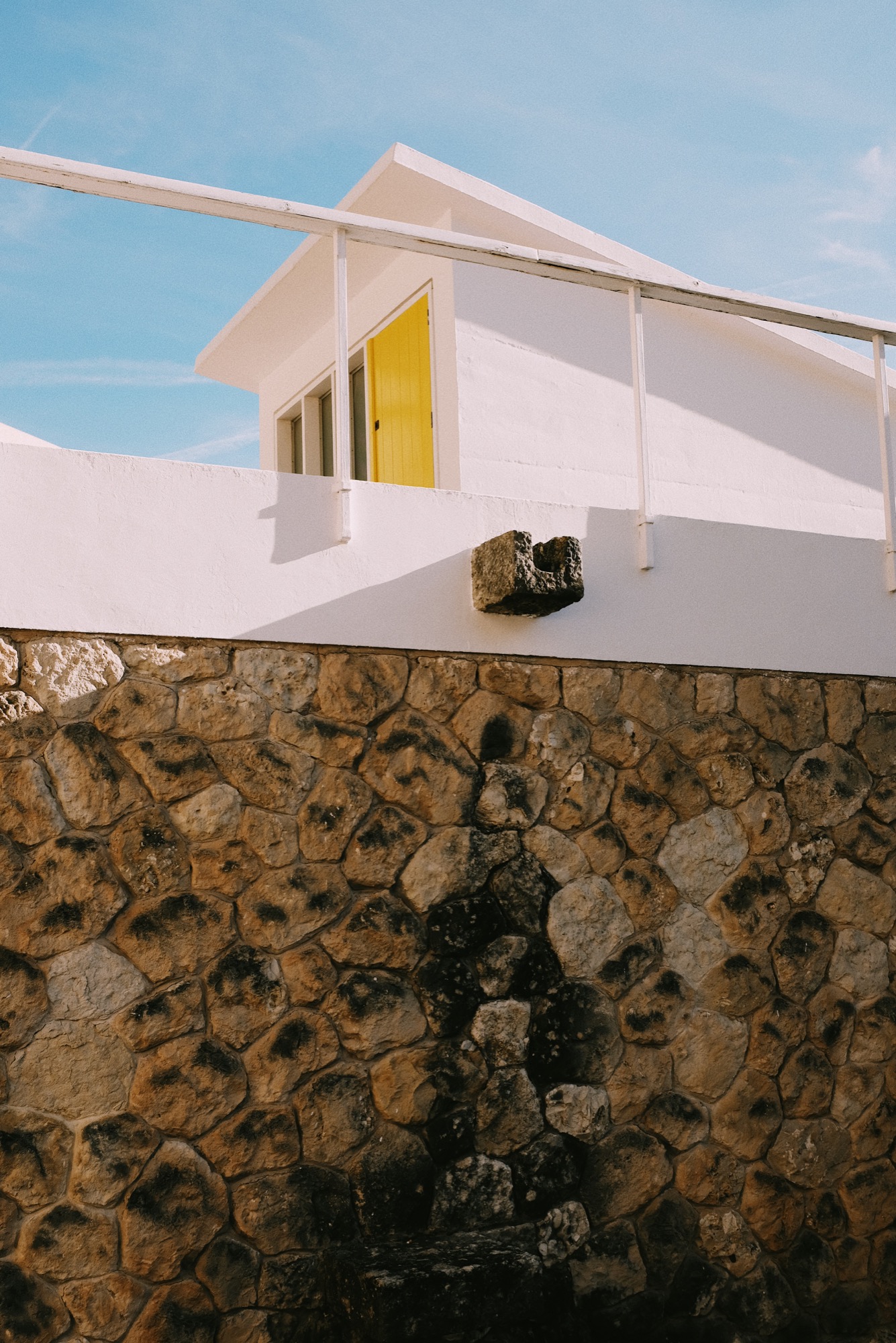 Palma, March 30, 1957
Dear Josep Lluis,
The studio is stunning. Angel did a very good job with the shelves, following your instructions. The only problem we've had is the waterproofing of the vaulted roof. It had been covered with the usual white coating, which is normally enough, but we had some unexpected rainstorms, stronger than we'd seen in 30 years, and the sealant wasn't enough. A new, very solid solution had to be prepared, and that called for some background research and then applying several juxtaposed coats at intervals, leaving time for each one to dry. They're applying the last white coat now, and I think it'll work. That's why it took me so long to write; I wanted to see how it worked out. What with one thing and another, I haven't yet man-aged to even out the pace in my work and my life. I needed a long period like this, of long, quiet reflection, only interrupted by the UNESCO work. I'll come out of it with renewed strength and potential.
I've been placing traditional ceramic pieces and fishing gear around the studio and the courtyard. Everything seems enormous, and that will lead me to a new visual conception, a grandiose one, because of the atmosphere in the studio and the poetry and light in the landscape. I've already had many visits from friends from Europe and America and they're all very impressed by the studio. A few days ago Maeght was here; he wants to talk to you about building a museum.
Love to both of you,
Joan
Letters from Joan Mir
ó
to Josep Lluis Sert, held in the Josep Lluis Sert Collection, Special Collections Department, Frances Loeb Library of Harvard University, Cambridge, Massachusetts (E64).
The best basis for a real integration between painting, sculpture and architecture, is a thorough understanding between the architect and the painter, the sculptor or the painter-sculptor. This understanding presupposes community of views, frequent exchanges of ideas, communication and friendship. On the painter's side it also requires an interest in and awareness of space and space relationships, the behaviour and nature of materials and their texture, and last, but not least, the treatment of light — as it is the lighting, natural and artificial, that makes everything that is visual alive. Mural painting is in many ways an old-fashioned term that brings back to our minds the buildings of other times, heavy and unchangeable, with noble masonry walls and rigidly enclosed spaces. It reminds us of renaissance rooms, frescoed from ceilings to floors, where architecture (both fake and real) merges into painting and sculpture without clear lines of demarcation. It was sometimes beautiful, at others unbearable and unliveable, entirely unthinkable today. The paintings that can co-exist with modern buildings as an essential part of them have to breathe the same spirit as these buildings and become animated by the same light. Only an understanding at the start, between painter, sculptor and architect, can result in a totality or a whole.

I have known Joan Mir
ó
, for many years — the painter, the sculptor and the youthfulness he carries inside him. This youthfulness (childishness to those who do not understand him) makes him always see things differently, new and alive. The world of Joan Mir
ó
is one of constant search and discovery. His interest ranges from the smallest object to the vastest spaces, encompassing a limitless world of whose relationships he is especially aware. His attitude toward painting in many ways parallels that of the space-traveler. His great contribution consists not only of what he puts onto his canvasses, but also of what he does not put there. The open spaces between painted areas, the silent voids, are the best portions of some pictures. His keen eyes can put different objects (of the most varied natures) into their proper relationships, at the right place and right distance from each other, as no one else can do it. Give him a pile of junk, and a Miró will soon be assembled, it will come to life. This facility for relating is an architectural quality, or approach, that makes him especially well suited to move at ease in vast spaces with an awareness of their scale.
Written by Josep Lluis Sert, originally published under the title
Miró. Peintures pour des grands espaces
in Derriere le Miroir, issue no. 128, Maeght Editeur, Paris (1961).