N°181
The exceptionally practical bookband we created for Athens biannual journal of curiosities, the
Kennedy
magazine, is a gem of a product inspired by daily life on the Académie Rodakis campus, allowing you to carry books and other loose ends with dignity. It wont hold your life together, but it sure does help the impression.
20.— CHF
free international shipping
The elastic textile bands are Swiss made, limited to 100 pieces in total, 5cm wide and available in two circumferences, the larger one fitting up to 4
Kennedy
issues.
N°182
Produced entirely in Switzerland with fully traceable
bioRe
pure combed and ring spun yarns using circular knitting machines our T-shirts have neither side seams nor do they twist or shrink. They're still T-shirts, just better.
Part of our continiously growing
Souvenir Line
this one comes in bright white with the Rodakis World Heritage print.
Limited to 50 shirts.
129.– CHF
free international shipping
Coming soon.
N°172
Backgammon is believed to have originated at around 3'000 B.C. in Mesopotamia and is the oldest known recorded game in history. It's popularity increased again in the 1960's due to the efforts of Prince Alexis Obelensky who organized the first Official Backgammon World Championships in the Bahamas, the winning of which became backgammon's highest honour.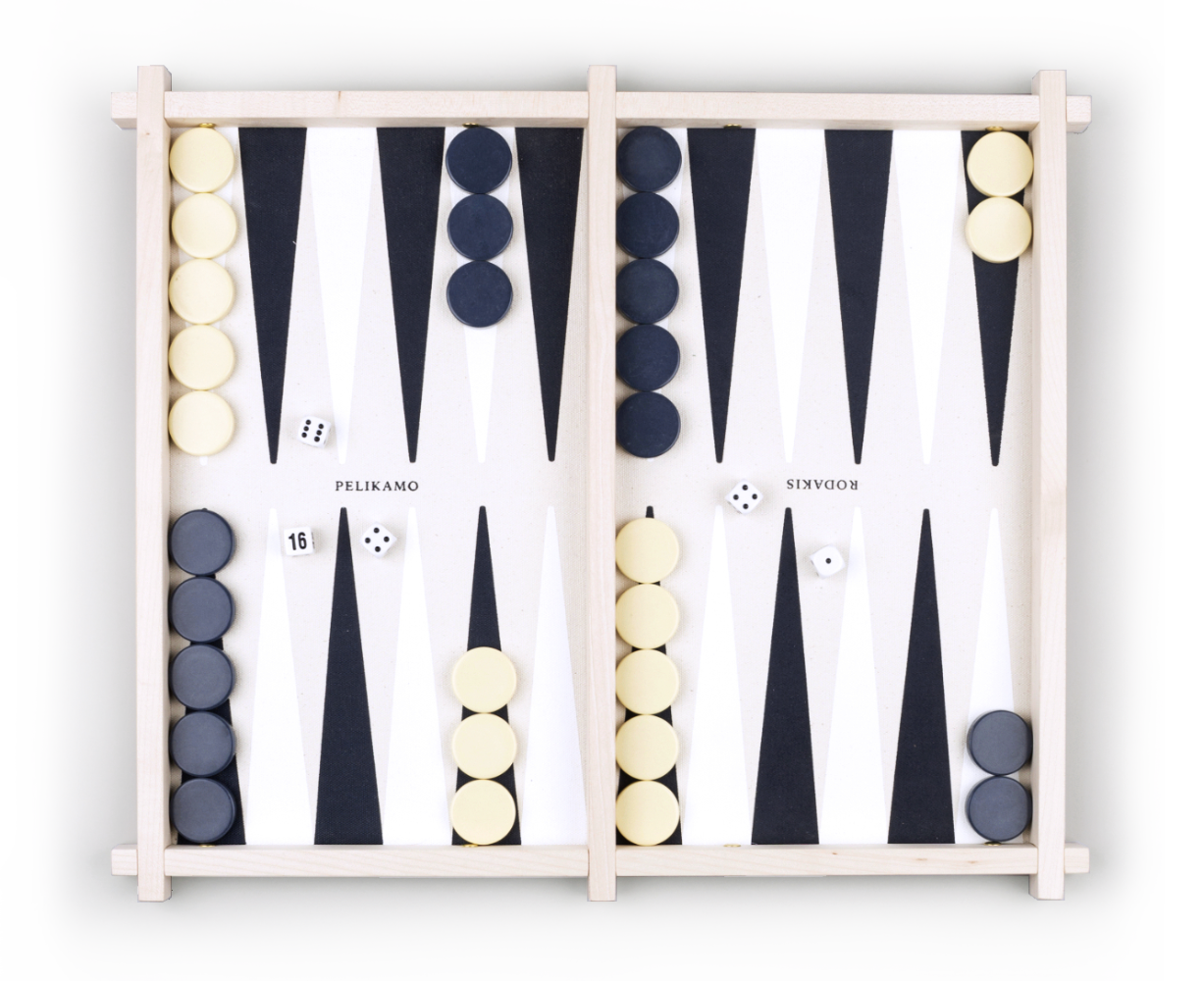 Our traveler's version designed for Pelikamo is rollable and entirely handmade in Switzerland of heavy canvas and beech wood with brass details. At an unfolded 44x55cm it's perfect for a serious game whilst still being easier to pack than traditional cases.

— Swiss Made
— Beech wood & canvas
— 8x65cm rolled


279.— CHF free international shipping


N°171
Ghana has a long tradition of basket weaving with a technique suited almost exclusively for round shapes. In collaboration with Accra based Kathrin Eckhardt Studio and the local weavers we developed a slightly different method for our rectangular pieces that are handwoven and dyed in Teshie. The two different sizes are available in natural and blue with the additional yellow version for SS17.
Measurements:
— Medium (ca. 40 x 42 x 20cm)
— Large (ca. 42 x 46 x 22cm)
Colors:
Natural, Blue, Yellow
Sorry, product N°171 is sold out and wont be restocked








N°161
«Bob Last, The Man from Fast. The sound of serious young men. The definer of Post Punk,» says Bill Drummond of the KLF in his memoir 45. Jon Savage writes in 1993: «You could say that Fast Product stands at just the point where Postmodernism fully moved into popular culture — a 1979 Harpers & Queen article by po-mo architect Charles Jencks featured Fast Product sleeves — and that all the discussions about packaging, consumerism, etc., were just a prelude to a more intense, reference laden consumption. You could point to the label as containing all the cutting edge elements that would become mainstream styles: new pop, synth pop, rock funk. You could say that for all that period's speed, wit and passion, that the drive of the media industries was unstoppable: and you would be right.» Here speaks Mr. Fast himself...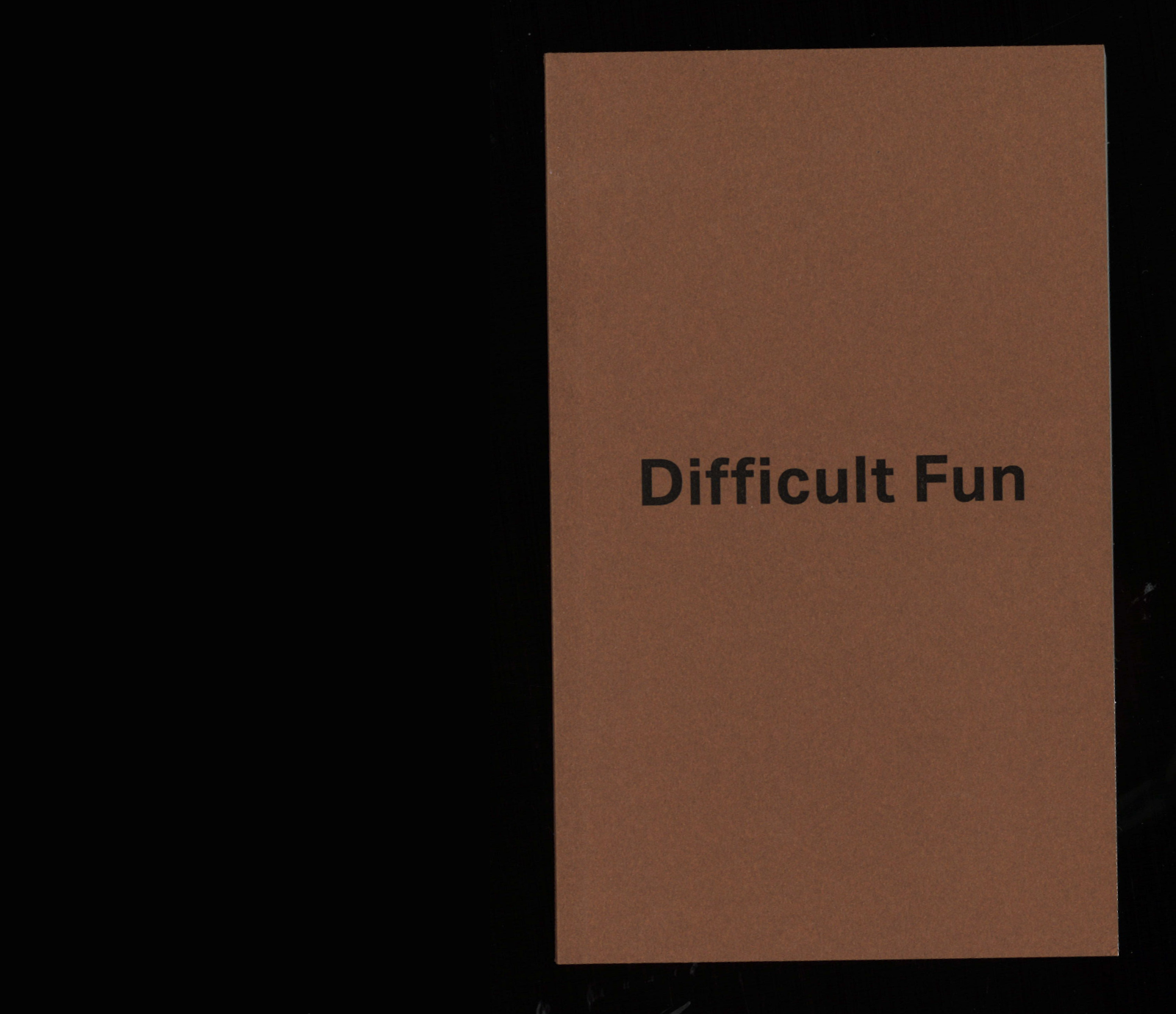 Written by Bob Last and Christopher Roth, initiated and designed by Rodakis' Pascal Alexander.
Paperback, 80 pages, 110×178mm
Printed on Gmund and Munken
First Edition of 500 copies
16.— CHF